Røros. Old copper smelting factory
Old copper foundry, the main historic landmark of Røros. It is hard to believe that it was one of the largest non-ferrous metallurgy enterprises in Europe for a long time.
In this house the office of copper-smelting production was located.
The mining company Røros Copperworks was founded in 1644 and two years later the first smelting furnace began operating in Røros. The factory worked for more than 300 years and was closed only in 1953.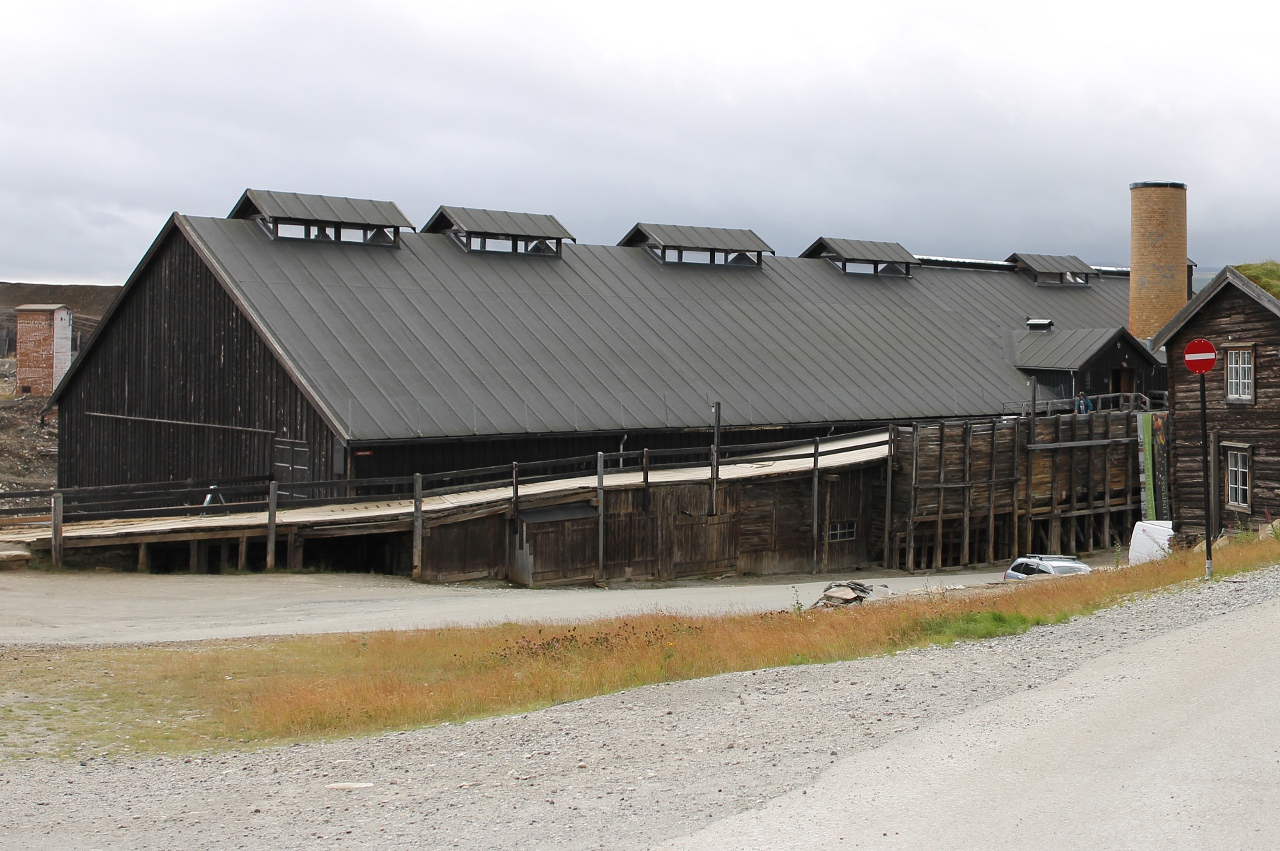 On this wooden flooring to the loading necks of the furnaces rose ore and fuel. As you can see, no mechanization is not provided here, the raw materials were delivered by carts on horse-drawn.
In 1975, the mining and copper metallurgy museum was opened in the premises of the old factory.